FitFit
Website - 2017
FitFit (nickname, confidential info) is a new platform that matches clients with available personal trainers and fitness studios in Turkey, Istanbul. I was approached to work on their UX and UI design to make sure that it is easy to use, intuitive, and efortless.
Roles:UX Design, UI Design
Homepage - Web and mobile side by side.



Search screen.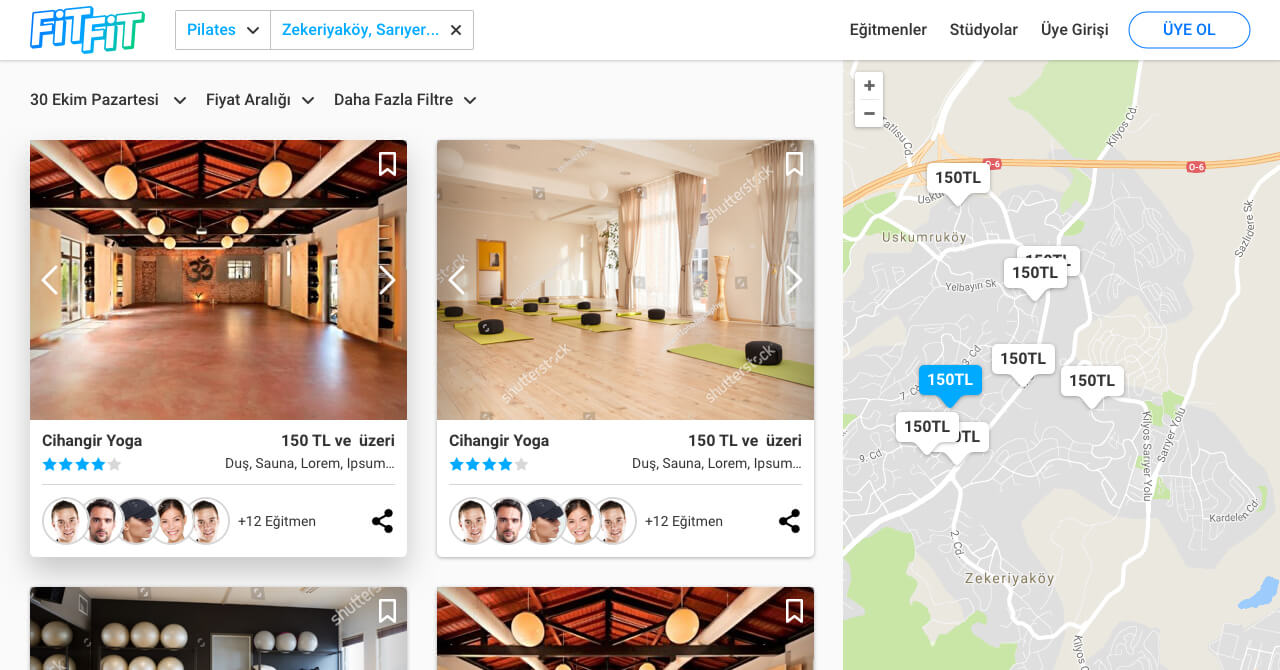 Stuio details and reservation screen.

Check-out steps example.